In-home care aides need a voice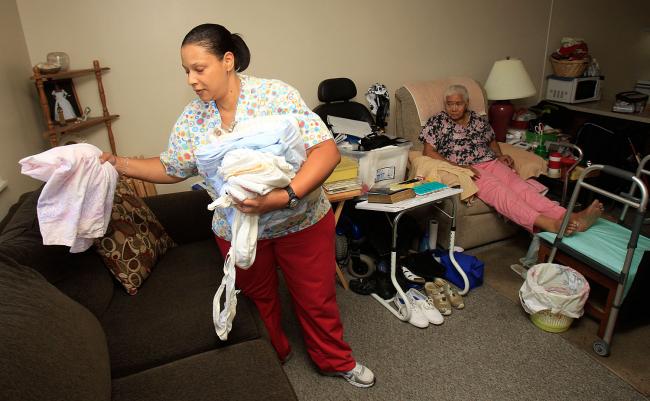 In Nickel and Dimed, Barbara Ehrenreich recounts her journey into low-wage America, as a waitress, house cleaner, nursing home aide, and Wal-mart salesperson.  
In-home care aides are even worse off than nursing home aides; nursing home aides are at least guaranteed minimum wage and overtime pay.  Unlike nursing home aides, in-home care aides do not have a unified voice or advocacy groups to negotiate for better treatment.  Many agencies take advantage of in-home care workers and do not take appropriate precautions and measures to protect workers from on-the-job injuries.    
The economic tolls of aging are already evident and yet these frontline caregivers are under-trained, underpaid, and politically under-represented.  If there is an opportunity for high ROI, it would be in providing more institutional support for in-home care aides, who will play a key role in reducing preventable hospital readmissions.  
Interested in reading more posts from QMedic - Read our last post "Stop asking about Big Data. Start asking the right QUESTIONS".

".