How to Evaluate Plans on the New Health Exchanges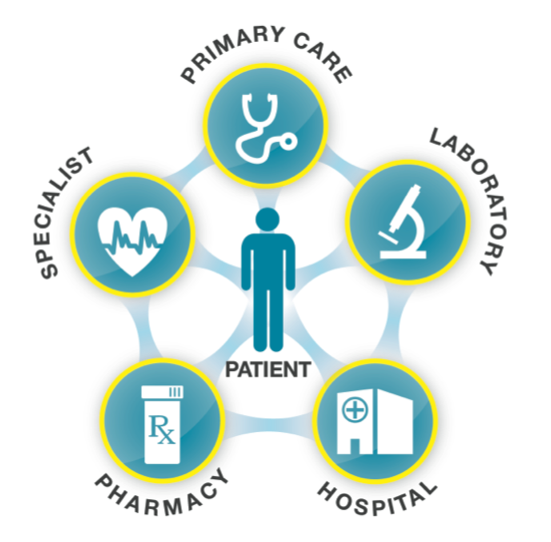 Many people are waiting for the exchanges to open to see what the benefits will be under various plans whose costs will be revealed on October 1. However, this idea may be misleading. It's important to evaluate and compare potential providers and how they are affected by the new health exchanges, before making any changes.
Benefits
In terms of benefits, all of the plans offered under the Affordable Care Act Exchanges must cover 10 basic services, which include:
1. ambulatory care (patient services that are non-emergency)
2. emergency care
3. care in hospitals, including surgery
4. substance abuse and mental health or "behavioral health" care, including counseling and psychotherapy
5. prescription drugs
6. maternity and newborn care
7. rehabilitative and habilitative services and devices, such as those provided to patients recovering from injuries, disabilities, or chronic conditions
8. laboratory services
9. preventive and wellness services, including those for managing chronic diseases such as COPD, stroke, congestive heart failure, diabetes, or Parkinson's
10. pediatric care, which must include dental visits and vision care
Costs
Beginning on October 1, individuals and families who do not have health insurance through an employer or cannot afford their employer-sponsored plan, whether or not they are insured currently, can purchase health insurance on the exchanges. These will be organized according to what state you live in.
There is a single government website for learning about insurance through the health exchanges--www.healthcare.gov--initially developed by US Chief Technology Officer Todd Park. Visitors to the site are guided to select their state and are then directed to health plans that will be offered in the county where they live. Visiting the site before October 1 allows you to create a profile with some of the information that will be needed to sign up, as well as to receive alerts about the information that will be needed to complete the application. Libraries, health centers and community centers will be sponsoring navigators who are trained to help people gauge their eligibility for different programs, including expanded Medicaid and expanded dual eligibility (Medicaid and Medicare), which are both available in 20 states to people whose incomes are less than 200% of the federal poverty level. Additional programs you may be eligible for are the Child Health Insurance Program, or CHIP, for children age 19 or under, and reduced co-pays and out-of-pocket expenses. This is a subsidy for people whose incomes are less than 2.5 times the federal poverty level (e.g. a family of four with an annual income of $48,500). This subsidy is only available under one of the plans, the so-called "Silver" tier, which covers about 70% of health care costs paid for by insurance.
In addition to the government website, there will be 5 private web-based insurers certified to enroll people for the exchanges in the states where the federal government will operate the exchanges, according to Brian Dolan of MobiHealthNews.com. These companies will set up websites to enroll people in the exchanges and will serve as "web-based navigators" for people who prefer to get help by phone, email, or online chat.
Most insurers will offer four pricing tiers for the benefits listed above, named after the metals Bronze, Silver, Gold and Platinum, with cost and value similar to the metals for which their category is named. The plans will pay approximately 60, 70, 80, or 90% of costs, respectively. In 2014, out-of-pocket expenses are capped at $12,400 for a family of four, and it is only in 2015 that the more stringent limits on out-of-pocket costs will go into effect. This was projected to be $2,000 per person, but commentators suggested this limit could be hard to maintain.
One way to get a jump on finding out what insurance is likely to cost, and what tax rebates will be given at different income levels, as well as which insurers may offer insurance in your state, is to go to the calculator developed by the Kaiser Family Foundation. This calculator is only a guide because, until October 1, prices for the plans may change, and insurers may withdraw from the marketplace. Insurers are permitted to adjust prices based on health care costs in a given county, so across a state there may be considerable variation. A family of four with an income of $70,000, or 300% of the federal poverty level, was eligible for a rebate to be applied up front against the purchase of a plan of $12,785, for a plan with a total unsubsidized value of $19,379 (Silver). So the family's total annual premium cost would be $6,594, or 9.4% or their income.
Providers - Ask Yours To Participate
What is different about the four levels of plans offered by the participating insurers in most states will be the providers who participate, so if you care about continuing with the doctors and other providers you already see, survey your practitioners to find out which insurers among those offering plans on the exchange they will accept. Insurers are supposed to develop lists of providers in their networks, but these may be incomplete. The best way to determine whether providers will accept an insurance plan in-network is to ask. There is no provision for out-of-network reimbursement under the exchanges, although the fifth type of plan, the "nonstandard," may offer additional service, such as alternative medicine, for a slightly higher premium.
The advance team of Affordable Care Act administrators at the federal, state and local levels have been busy with the rollout of the marketplace exchanges, but one key aspect of the rollout, gaining the buy-in of doctors and other providers, seems to have been neglected up to this point. This is in part because of the uncertainties about which insurers would be writing in which markets. There's been little systematic effort to engage providers to ask them to participate with the plans offered by the exchanges. Ultimately, this request may fall to patients, so if you are unsure that your providers will participate, it's probably best to request that they do so.
Interested in reading more posts from QMedic - Read our last post "Are EHR outages and privacy breaches the new normal?".